This website is for sale - eMail for info
Connecticut - Maine - Massachusetts - New Hampshire
New York - Rhode Island - Vermont
The Northeast Foliage Season starts about the middle of September and continues until the last of the leaves drop - usually around the middle of November.

Comments: Due to the cooler than normal summer and the long dry spell in September, the foliage season arrived early this year. In general, the colors have been brilliant, however, short lived. Here it is the first few days of October and there is already a noticeable leaf drop in all higher altitude areas. Good color remains in the valleys - but, it is fading quickly. Gardens were tilled under earlier than normal and final lawn mowings did take place in September rather than October. The gathering critters have been working extra hard. The predictions of an early and short foliage season were correct.
For more prediction/forecast information visit Farmer's Almanac and Old Farmer's Almanac.
Current Weather & Seasonal Change


WX forecaster current WX radar lightning freeze/frost prediction snow & ice coverage

Normal color projections and current color reports from the Weather Channel


Fall Foliage Links
(NOTE: some of the following links are only updated during the foliage season.)
Current foliage maps and information
State sponsored websites: CT - MA - ME - NH - NY - VT
Other websites: New England Fall Foliage - The Foliage Network - YankeeFoliage.com
CT - MA - ME - NY - RI - VT
---
Compiled foliage map


(from current reports)
Definitions:
No Change: all green (stressed trees and swamp maples do not count)
Starting to Change: mostly green, but giving way to yellows
Moderate Color: lots of yellows, with some oranges
Peak Color: more then 50% changed to oranges and reds
Past Peak: noticeable leaf drop and loss of bright colors
Stick Season: can see deep into the woods - few leaves remain
---
Calendar based foliage forecast maps
CT - NH - NY - VT
Yankee Magazine Prediction Map
Folklore Winter Predictions

Popular Folklore Winter Predictors
Although the foliage season is short, this website remains open all year, allowing
users to enjoy the webcams and weather reports.

Webcams from around the NorthEast

Chatham, MA 02633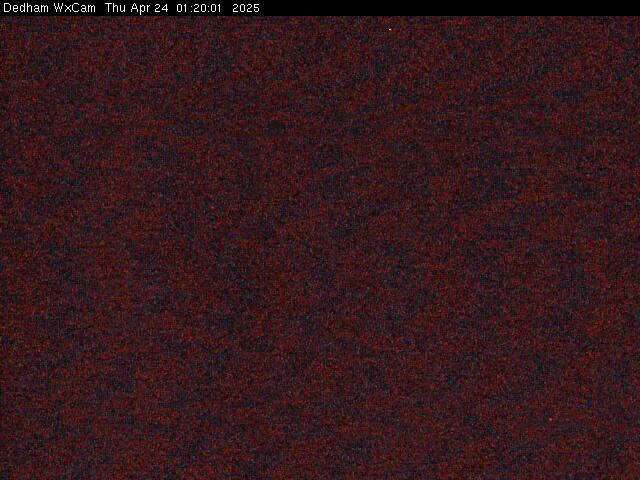 Dedham, MA 02027



Dublin, NH 03444 (home of Yankee Magazine)

Underhill, VT 05490



Taken from the Thacher State Park overlook near Albany, NY (not a live shot)